Large Format
Printing and Finishing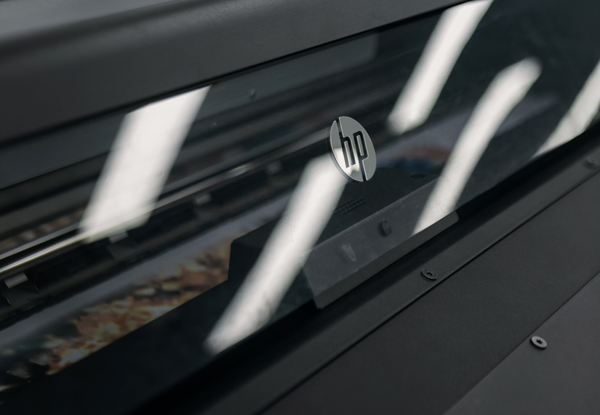 We offer large format printing on our HP Latex 360 Printer, which produces indoor and outdoor prints on a variety of traditional signage substrates — even textiles. These are high-quality, durable prints which provide scratch resistance comparable to hard-solvent inks.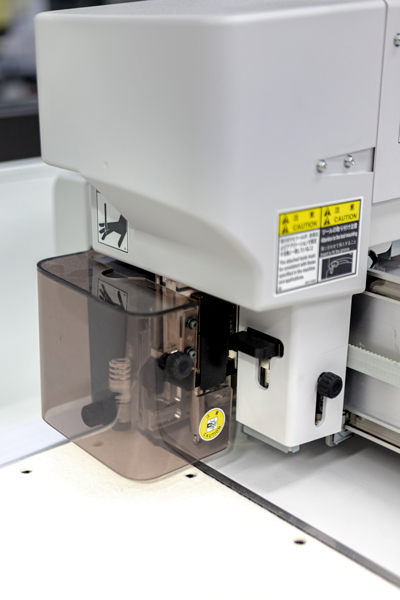 Our flatbed cutter allows us to create custom packaging for small print runs and can cut and score material up to 10mm thick and A2 size.
Ideal for sample runs or small runs of packaging, displays, signage, labels and stickers.
Our plotter cutter can cut sheets up to 1200mm wide and allows us to cut roll material quickly and accurately.
Ideal for signage, vinyl decals, car decals and other large format cutting jobs.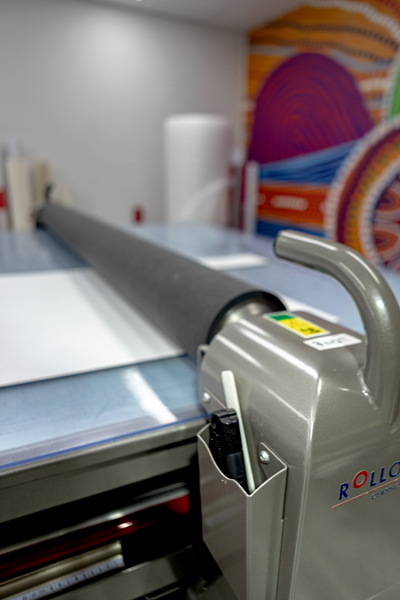 Our Roll Over mounting table allows us to quickly and efficiently mount vinyl and laminate signs. We simply align the backing and substrate, lower the roller, release the adhesive back and swiftly move the roller across the table for a bubble free mounting job.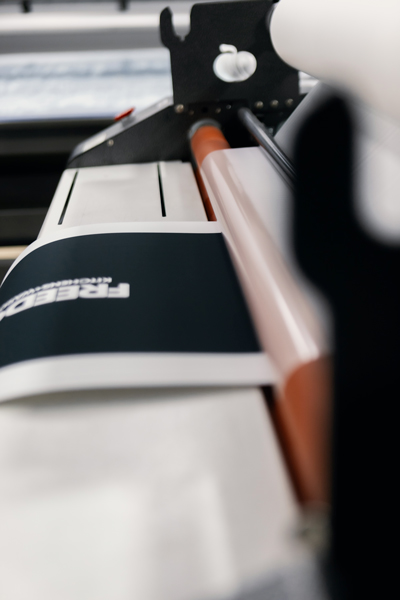 Our hot laminator uses heat to activate an adhesive material which secures the glue to the document. The heat along with the pressure coats the document to provide a desired finish and for added protection. We often use hot laminating for posters, banners, book covers and much more.
We provide full hand cutting and assembly services, which are often required for custom packaging work. We are experienced and meticulous, to ensure you get the best result possible.